Hiya. :)
Today I did what I have been thinking about doing for a long time already.....
I revised the two simple patterns I wrote in the past!
I have learned a lot since I first wrote them, and I believe they are much better now. :)
... So here they are!
* Dishwashing Tawashi
New photo!!!
http://chiescrochetandknitting.blogspot.com/2004/11/my-tawashi.html
I still have lots of people visit this page everyday, and I'm really thankful for that. :) I made a small change on this pattern, and also I made one today with a different color combination. Hope you like it. :)
* Skateboarder's Beanie
http://chiescrochetandknitting.blogspot.com/2005/11/very-simple-skateboarder-beanie.html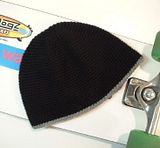 This beanie is comfy and very easy to make. Hubby loves it. :)