I love to decorate my kitchen with a seasonal dishcloth!
The Valentine's Day is near, and I just had to make this heart-shaped dishcloth.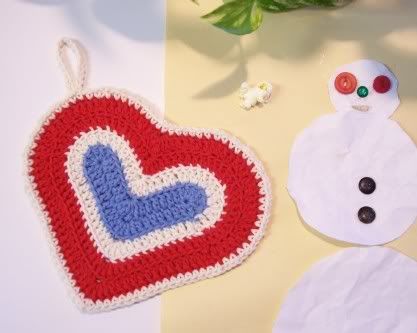 I used "My Heart Dishcloth" pattern

I omitted ch-1 on straight lines, and I added a loop.
I had to add my boy's little snowman art he did at kindergarten in the photo. :) I thought it was so cute, and I love how they used popcorns for the snow! Also, a little shell is the mouth. :D
Have a great weekend!