Between other fun projects, I've been enjoying crocheting this Tunisian crochet piece so much!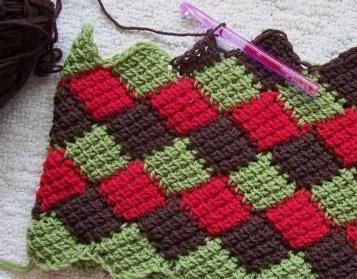 The pattern I'm using is "
Felted Entrelac Handbag
" from
Gourmet Crochet
.
Carolyn
is one of my favorite crochet designers. I'm a big fan!
This one requires only a regular crochet hook because the rows are short, and it's just great.
I'm going to felt this after all the crocheting is done, and I can't wait. :) I believe I've never posted any felted project here before, but I did some felting last year, and I loved it. I think it's just perfect for bags.
This bag is such a quick project, and I'm hoping to finish it soon. :)