HAPPY NEW YEAR!!! - Shinnen akemashite omedetou gozaimasu. :)
I hope everyone had a happy holiday season! Mine started out in a very special way.....
My sister had a beautiful baby girl on Christmas eve! I really wanted to crochet something for the baby before she was born, but I was so busy with my contracts, and I had given up on it, but...... it was so strange... about a week before the baby was born, a good crafty friend of mine gave me a skein of pink Red Heart Baby sport weight yarn! Also, my busy schedule had some changes which allowed me pick up some time here and there to finish this baby set!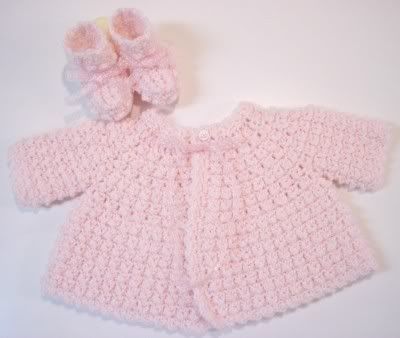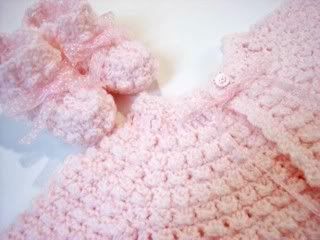 I used "Soft and Sweet Layette" pattern on Leisure Arts' "Baby Layettes and Afghans" booklet, and I love how this set came out. :)
Also, I'm working on an amigurumi.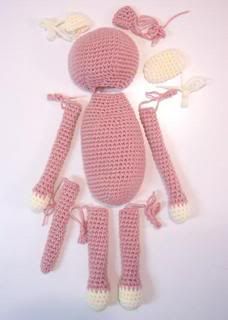 I am using THE famous Japanese amigurumi pattern, and I'm sure many of you can tell which one I'm talking about, but I will not go into the details until this one is finished. ;)
I must finish the amigurumi ASAP so I won't be away too long. ;D
Wishing everybody a happy and crafty new year!