I made another sweater for my puppy. (*^_^*)
This sweater is my original design! Yaaaayyyy. \(^o^)/
Although there still are some things I could improve, I just call it finished for this one. LOL I like it because it doesn't make the hair on her chest matted. (^_^) Here are the pictures. You see my puppy is checking the sweater out? LOL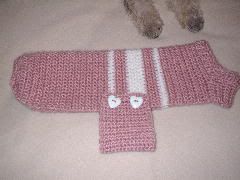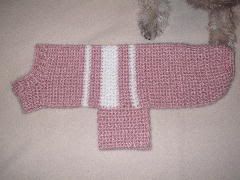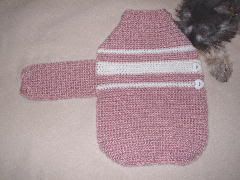 Here is my (hopefully) happy puppy in her new sweater. LOL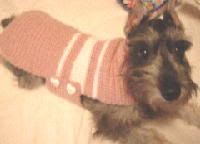 I used Caron's Simply Soft yarn. I'm glad I did because this sweater is single crochet stitched, and I can imagine how heavy and not-so-soft it would be with RH SS, which I often use.
*****
I have decided, AT LEAST I am going to make a pair of socks for Mom and Hubby's vest before Christmas (I frogged it, and I have to start it over. *sigh*). I have some more things to make in mind, but I try not to think about them for now since all the plans for the holidays started to stress me a bit.
*****
I added two more lists on my sidebar. One of them is the list of useful links to help you with Japanese patterns, and the other one is the links to my past Japanese pattern posts.