I'm still here at our home in Mississippi, but tomorrow morning we are flying! :)))
Our first flight will stop at Detroit, then the next one will reach Osaka Kansai Airport at about 5AM on 28th Central Time so that means the whole trip from this house to Osaka, Japan will take about 23 hours! I will survive..... :D
I've packed a coloring book, some story books, crayons, origami, Nintendo games, a set of my boy's clothes, etc. etc. to keep my boy as comfy & busy as possible while we are in the sky. And of course, some yarn and a couple of leaflets of crochet dishclothes for me! :)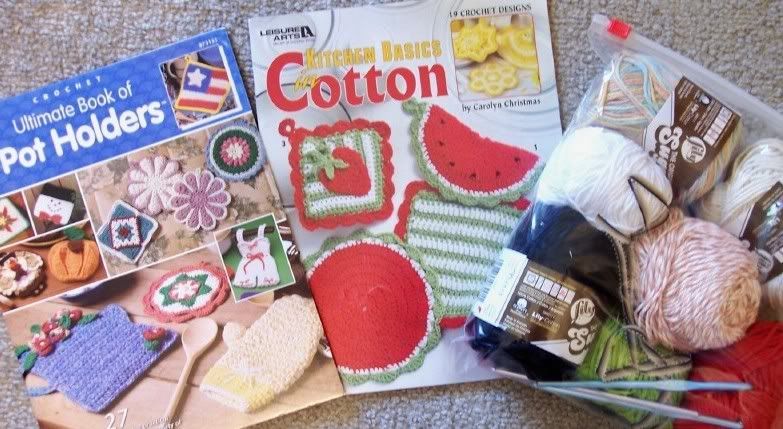 I have been SUPER busy during last couple of months working, taking care of my family when they caught stomach virus... and myself. :( I had the worst symptoms this time with terrible stomach cramps followed by vomiting, fever, and knots on my neck. :( We seriously thought I had something a lot worse than the common stomach virus, but it ended up it was just the virus and the infection which some antibiotics took care of.
I'm almost done packing and starting to feel relaxed. :) I don't remember the last time when I felt this relaxed.
It's been 3 years since the last time I was in Japan, and I'm very excited to be able to be able to spend some time with my folks there. :)
I miss my family, and I really gotta meet the new members of our family too (in-laws my niece)!
I will be back in mid June, but I'll try to post some photos of Japan while I'm there!